Keys & Remotes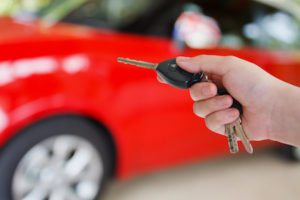 Gamble Lock, Door & Safe carries the largest selection of key-blanks in the Toronto Area.
All keys are cut by qualified locksmiths on state-of-the-art equipment. All keys are guaranteed to work the first time, every time!
Based north of Toronto, we offer affordable motorcycle and automotive transponder chip key cutting and key programming. We source out quality key blanks and fobs.
Get your car key cutting, car key programming, car key replacement at our store in Newmarket, Ontario.
Did you know all cars sold in Canada since 2008, must by law have an ignition immobilizer? Ignition immobilizers require transponder keys, also referred to as chip keys. Introduced in the mid-nineties, transponder keys have proven very effective at reducing car theft. Traditionally transponder keys have only been available at car dealerships, and the programming of the key requires an appointment, making the process of obtaining a spare key, both costly and time consuming.
Key fobs and car entry remotes allow drivers to lock, unlock, open the trunk and set off the alarm of their car from a distance. When a driver needs an extra or replacement key fob they instinctively purchase a car entry remote fob from a local dealership, thinking this is their only option.
Gamble Lock, Door & Safe is fully equipped to cut and program original equipment transponder keys, as well as original equipment keyless entry remotes. You've come to the right place for your replacement or backup OEM factory keyless entry remotes, car keys, and key fobs.
Bought a used car with missing remotes? The buying process is as simple as it gets: just give us the year, make and model of your vehicle and we'll finds and program the right remote for you while you wait.
Is your remote going weak? It may just need a change of batteries. We carry all types and sizes of keyless entry remote battery replacements. To maintain maximum range, manufacturers recommend remote battery replacements every 2 years.
No products were found matching your selection.